Berrulestes sp.
IRSNB M 2019; Paleocene; Maret; Belgium
IRSNB M 2019
IG: -       Reg.: -
Age: Middle Palaeocene.
Locality: Maret, Belgium.
Description: Fragmentary left M1/
Publication:
-De Bast, E., Steurbaut, E. and Smith, T. 2013. New mammals from the marine Selandian of Maret, Belgium, and their implications for the age of the Paleocene continental deposits of Walbeck, Germany. Geologica Belgica 16:236-244.
Fragmentary left M1/, occlusal view. Eric De Bast requested and made the picture in 2010. Specimen illustrated in De Bast et al., 2013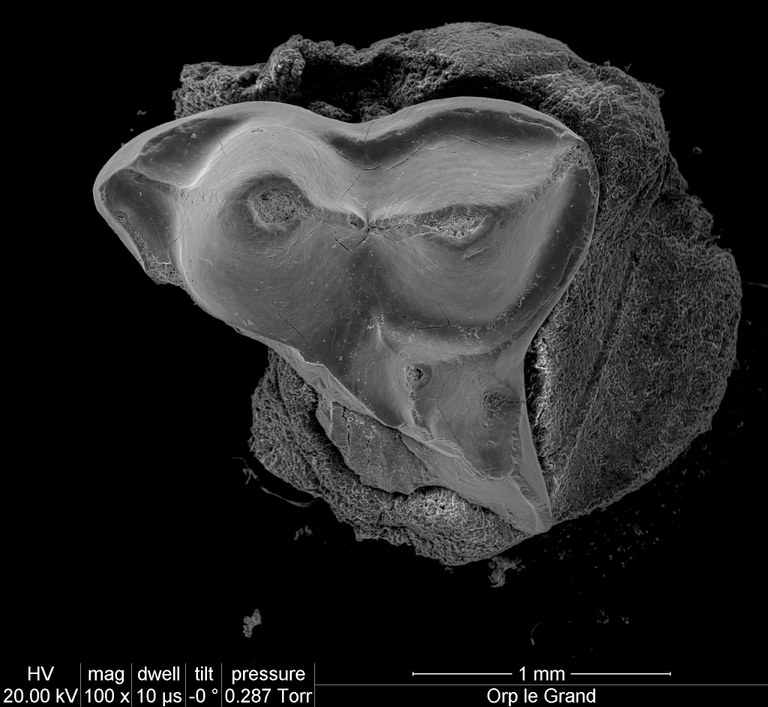 Fragmentary left M1/, occlusal view. Eric De Bast requested and made the picture in 2010. Specimen illustrated in De Bast et al., 2013